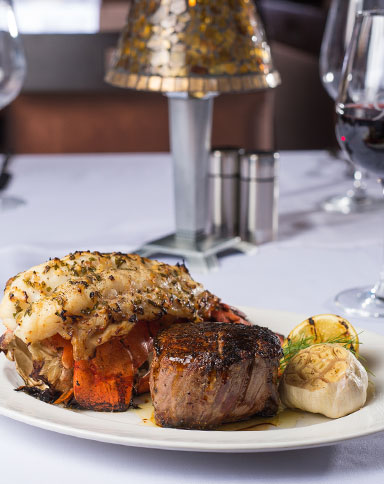 19 STEAK & SEAFOOD
In Honor of the 19th State
1816 marks the year Indiana joined the United States as the 19th state in the Union. Known early on as the "Crossroads of America", settlers were drawn to Indiana for the rich & fertile farmland enriching the state in culinary history. 19 Steak & Seafood pays tribute to the state's remarkable cuisine with the best cuts of dry aged steak & seafood. Unique signature items, perfectly paired wines, and exceptional service make for a memorable dining experience.
Venue Details
Reservations Suggested. Please Call: 812-427-7777
This page links to a PDF (Adobe Acrobat's Portable Document Format). Download Adobe® Acrobat® Reader® DC to read and access this document with enhanced features.
Hours of Operation
Wednesday & Thursday
5:00pm - 9:00pm
Friday & Saturday
5:00pm - 10:00pm